Patrina's dwarf Gondwana Series
How do these differ from the other dwarfs?
These dwarf varieties were not developed by the teams of volunteers in the Northern and Southern hemispheres who worked on all the varieties that have been released by the Dwarf Tomato Project. The varieties in the Gondwana series of dwarf tomatoes were bred and developed by Patrina after Australia no longer made seed sharing possible within the project internationally.
The pollen donor for these varieties comes from Jim Myer's "Indigo Rose" which gives an unusual colouring to the tomatoes from anthocyanins developed  as the fruits are exposed to sunshine. Sometimes the only way to see if the tomatoes are ripe is by looking at the underside for a ripening colour unless checking for softening with a gentle squeeze.
Interesting characteristics of the Gondwana Series are their appearance - some are amazingly beautiful - and their somewhat unusual flavours which have more of a pronounced umaminess than tomatoes in general. This is really quite unique and should be of great interest to chefs!
Patrina made the initial crosses in the Australian Spring of 2012. Three crosses were developed, only two of which have provided outcomes so far: Curiosity F1 - Adelaide Festival X Indigo Rose, and Destiny F1 - Dainty F1 (Summertime Gold PL x Sleeping Lady) X Indigo Rose.
Varieties in the Gondwana Series are pledged as Open Source Seed Initiative (OSSI) varieties. Seeds are only available in Australia at present at $4.00 per pack and each pack has a minimum of 20 seeds.
Contact Patrina : gondwanaseries@protonmail.com
In Tasmania contact Annette: info@tngt.com.au
GONDWANA LAVA has small round deep purple fruit with large areas of dark purple-black from sun exposure, and green-gold stripes. The fruit have delicious flavours with umami and a touch of sweetness.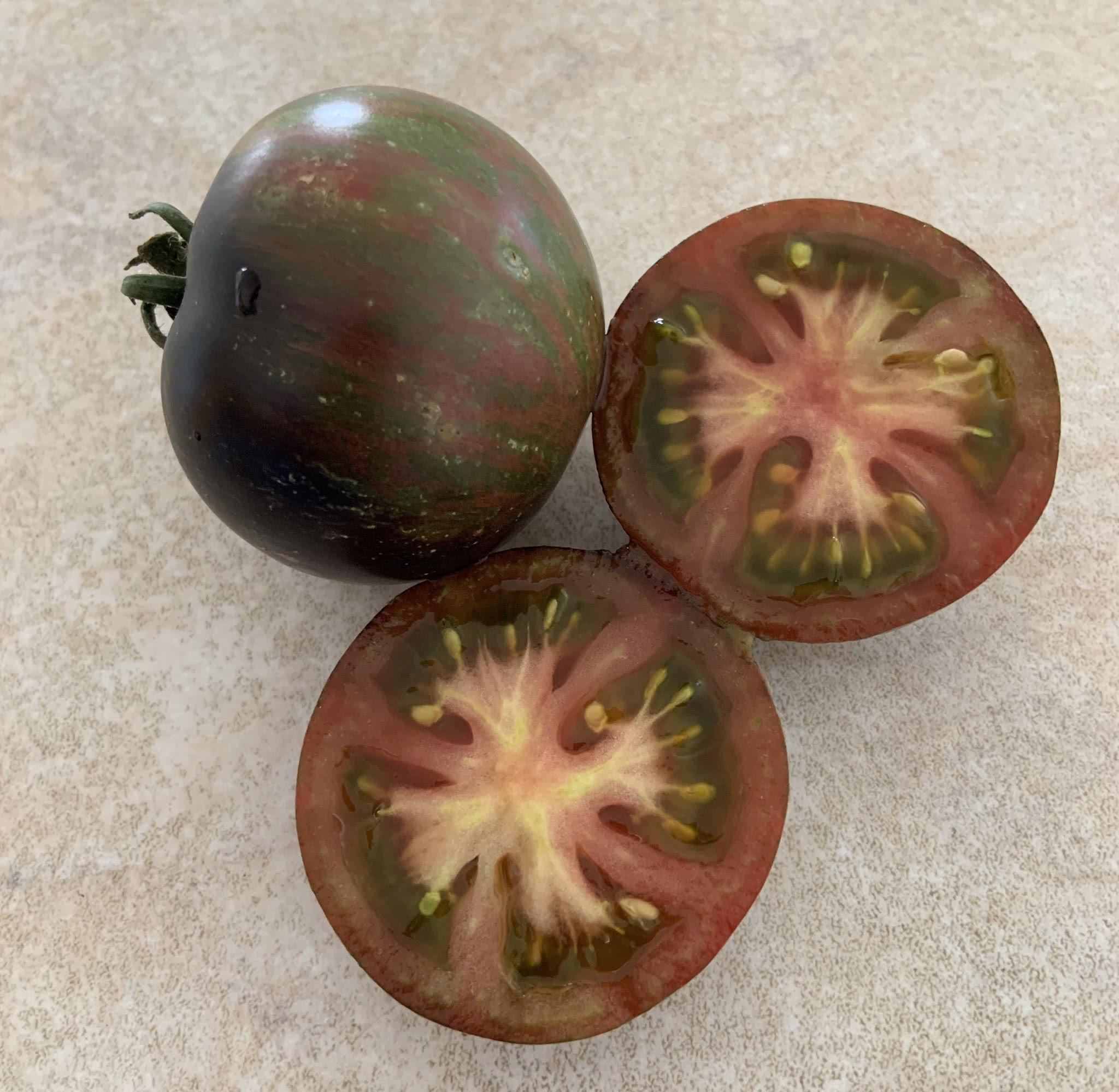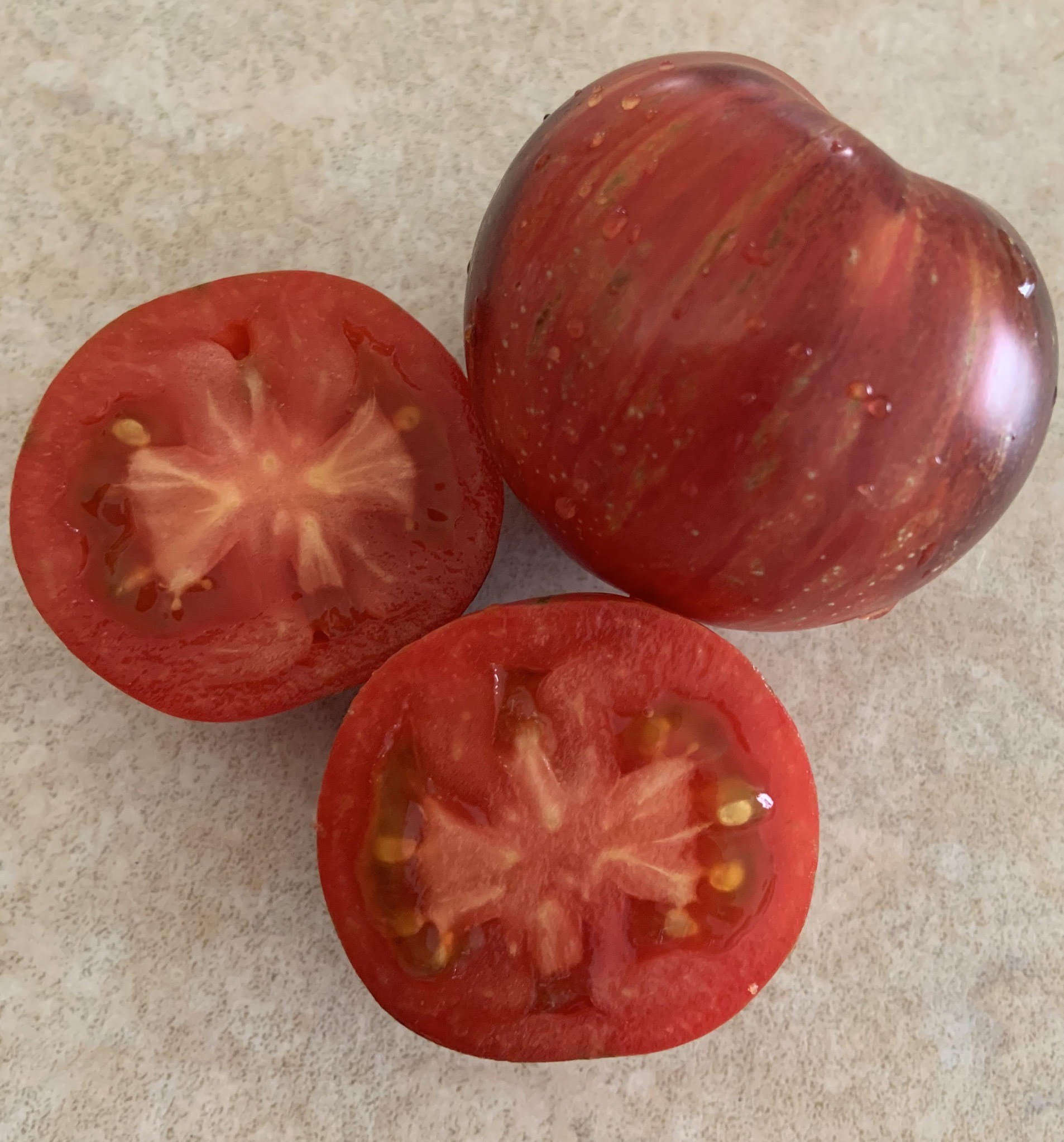 GONDWANA LIGHTNING has medium round deep purple-pink fruit with gold stripes and purple-black streaks. It is strikingly beautiful with vibrant colour in the flesh as well as the exterior and has complex flavours with sweetness and umami finish.
GONDWANA MOON has small round golden fruit with dark purple patches and streaks, pale yellow flesh, some tangy flavours ripening into sweetness with a touch of umami to finish.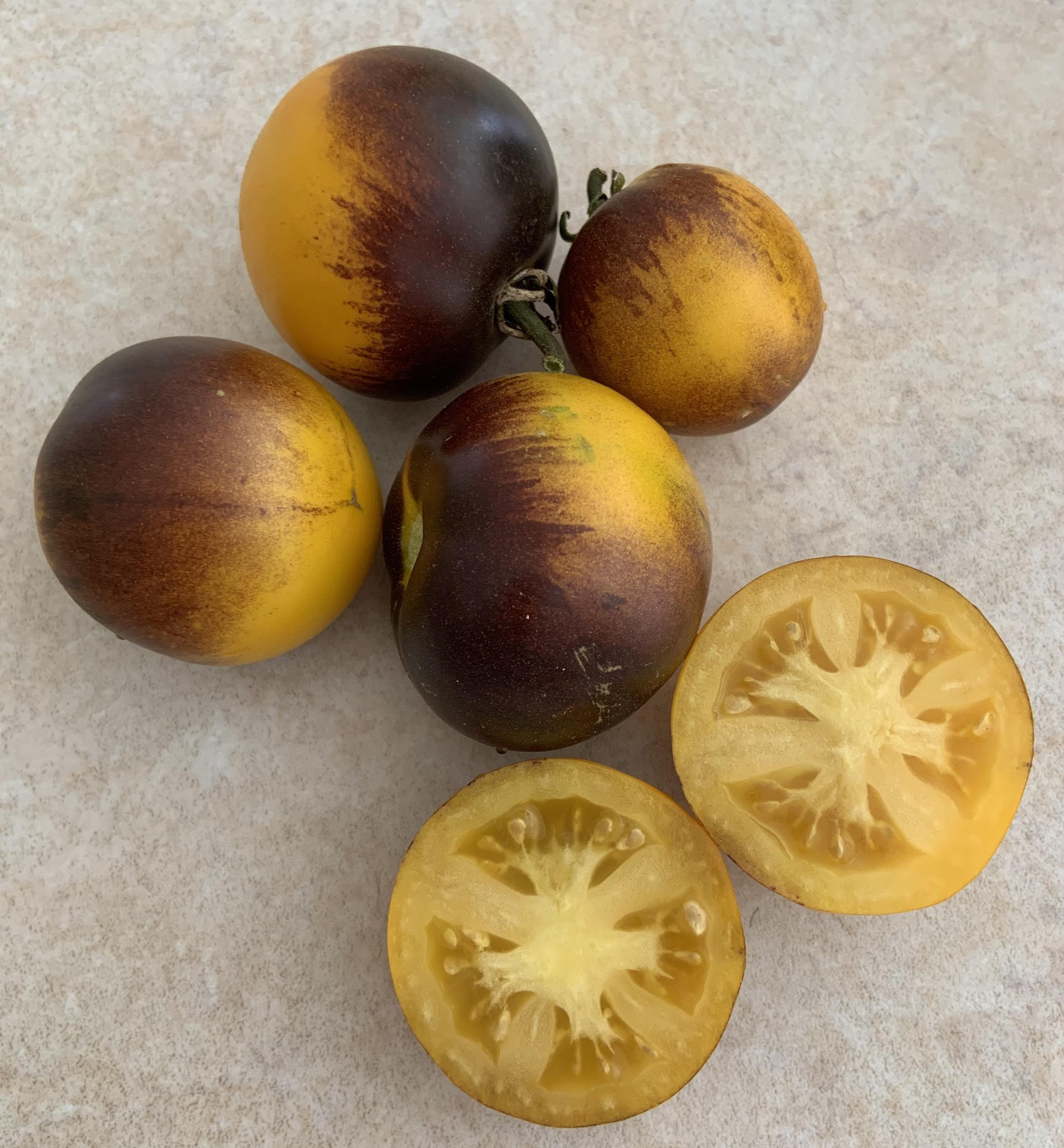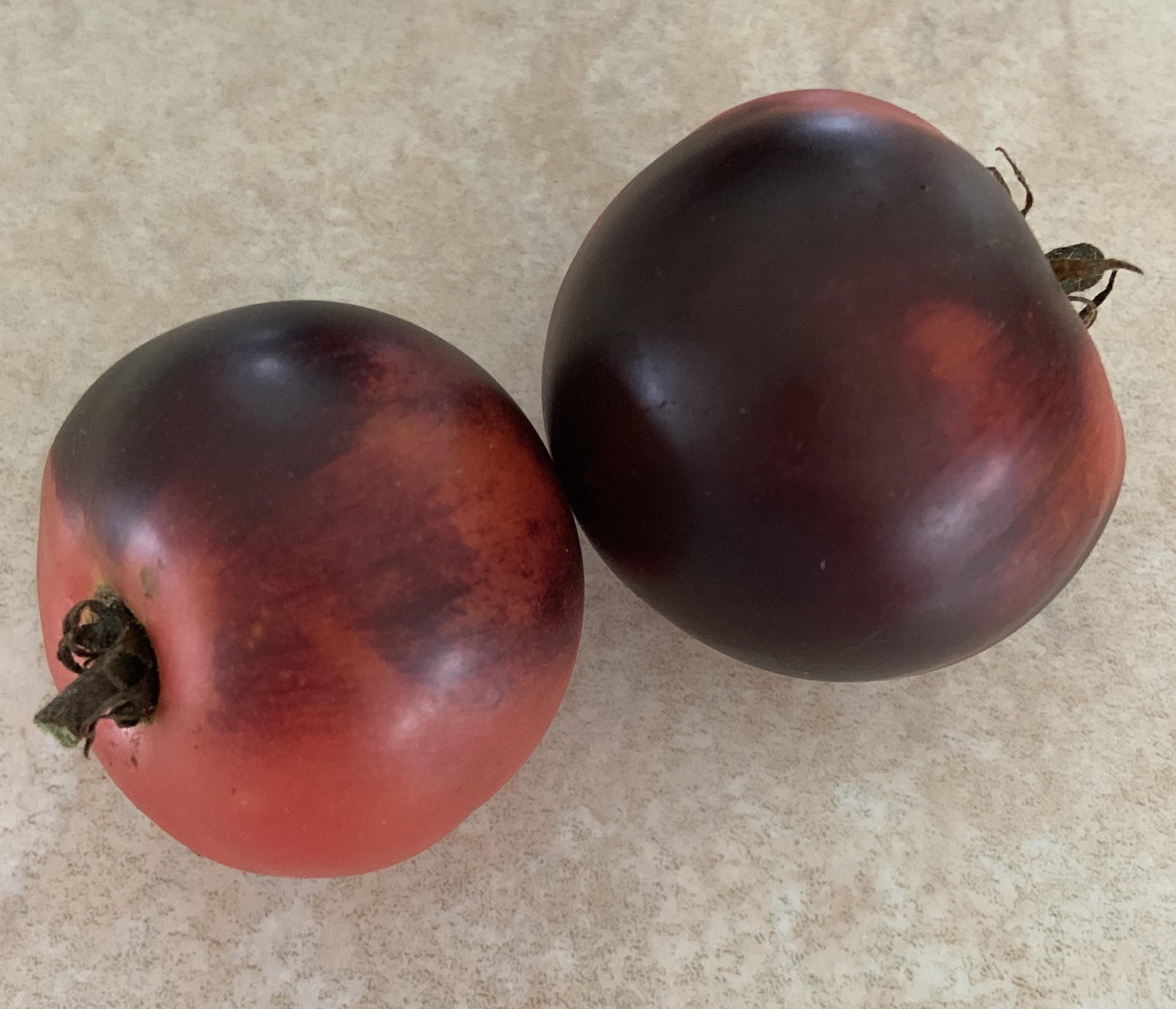 GONDWANA ROSE has medium round purple-pink fruit with dark purple-black areas from sun exposure. It has excellent well balanced flavour with pronounced umami. Beautiful!
GONDWANA THUNDER has medium round dusky purple fruit with large areas of dark purple-black from sun exposure, has excellent flavour with an umami finish.